Almost There..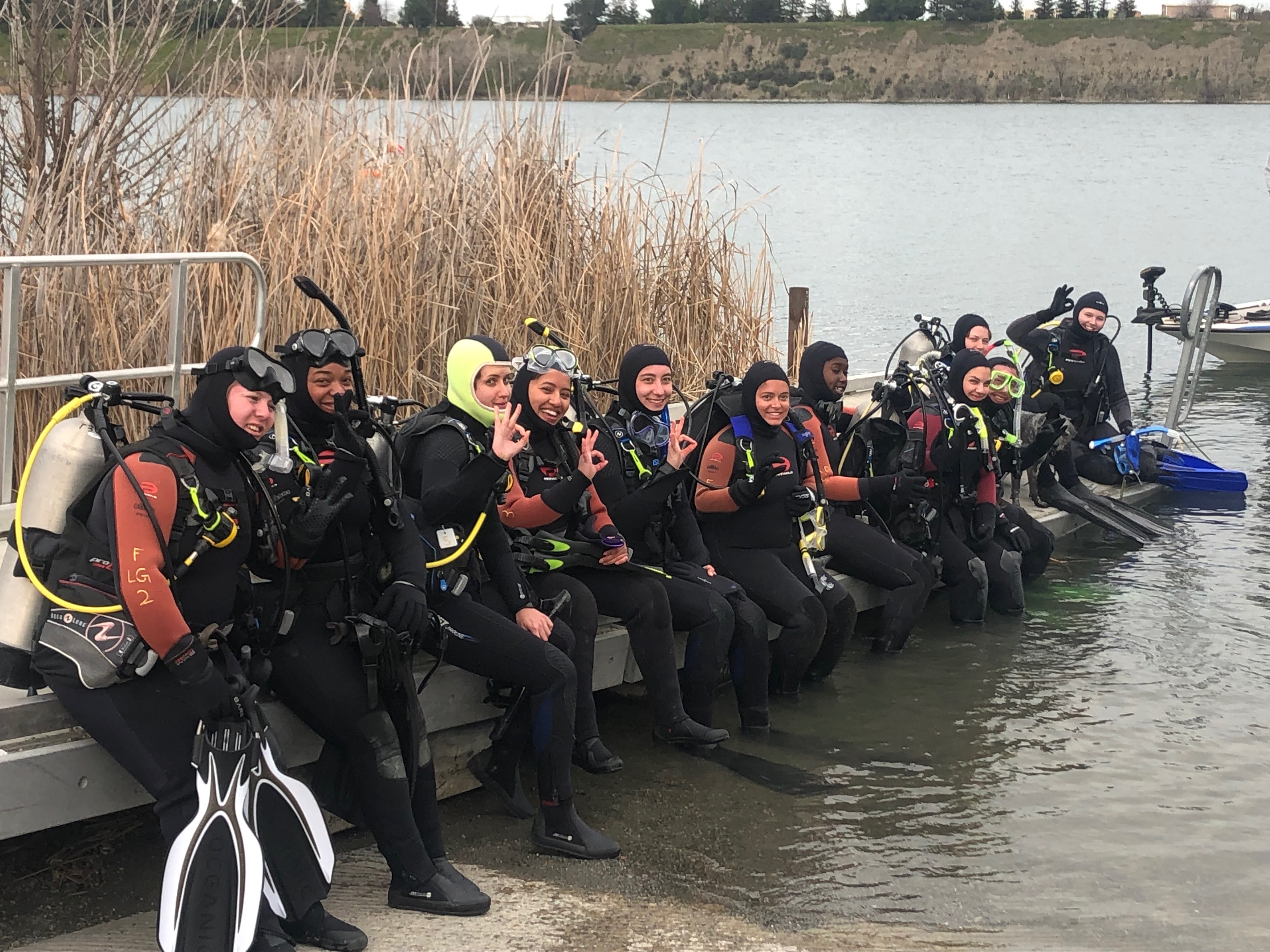 In about two and a half weeks we'll be in Roatan, Honduras with a group of students from Mills College, Oakland. Until then.. arggg!
First, the good. All our divers are trained and ready to go. For the last couple of weeks the few that weren't trained have been braving the California winter. And it's been a winter this year. Over Winter break they were all tasked with their knowledge sections, and then when we returned for the semester they had to get fitted for equipment at our local dive store Dive N Trips.
New shoes! Or booties!

Carolyn tries a mask!

Heily's got new fins
Once that was done, it was time to spend the following weekend training in Mills pool. Saturday was cold and it rained the entire day. I think we spent a fair amount of time running in and out of the hot tub. They all did amazingly well though. Sunday was much the same, but at not as much rain!
Gearing up

Breathing underwater, finally

Got that skill? *Fist bump*

Well, hello!

Hayley's returning as a TA this year

Sophie's a TA too!
With the pool training done, we next had to do Open Water training. So, off we went to Shadowcliff's Regional Park. Thankfully, even though it was cold all weekend, it didn't rain. The water apparently was very cold though, and our students braved it four times to complete their training!
All the kit is ready to go

Time to get in

Last dive

Almost done

New divers!
In addition to the the training, I've also been prepping our students on their research projects, marine identification of the species we'll be seeing in Roatan, plus having them do projects on marine biologists. Tomorrow I get to hear the cultural side of the island we'll be visiting from their presentations.
Behind the scenes the schedule is finally getting firmed up, and the logistic side is coming together.