Last Open Water Dives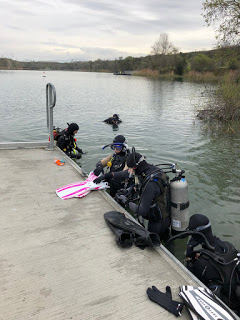 The last two weekends have seen some of the students finishing off their Scuba certifications.
On Saturday, Hayley, one of our swim team members started her Open water dives. She had missed our training last time because of a swim meet.



On Sunday, Hayley finished dive 4, and Masha and Dolores finished off dives 3 and 4.



And with that we now have 3 more trained divers at Mills College!


Congratulations to all of our newly certified divers!!!